25
Oct
your bedrooms
All bedrooms are equipped with a private bathroom and separate toilets. Though very functional all bathrooms are customized to fit the rooms.
The rooms :
1 - AWAE : The name means " rest " in Bêti language. This bedroom of African inspiration has a double bed.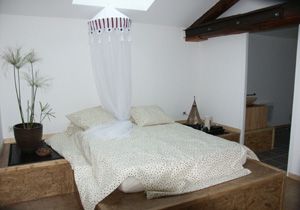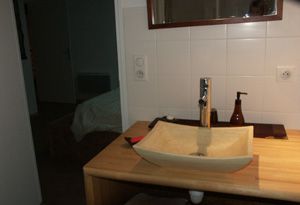 2 - NINFA, the Nymphs : A white attic room with a double bed, a dormer window which offers a view of the monumental statue of the Virgin on top of the hill.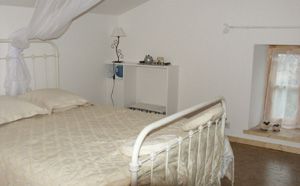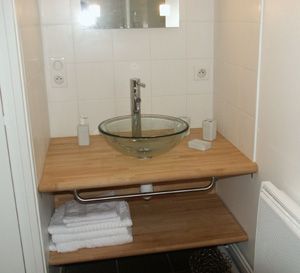 3 - KABUSHI, the arts in Japanese : Asian atmosphere for this room which can accommodate a family of 2 or 3 (possibly 4, if children) with a king size Japanese bed and 2 futons. The bathroom is equipped with a hydro-massaging shower.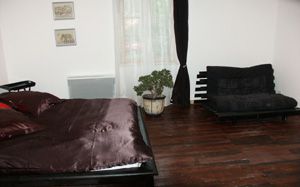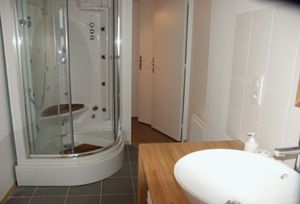 4 - REGENIA, the family, the ancestors, in Gallic language : It is a family suite consisting of 2 rooms for 2 persons each, but which can be rented separately.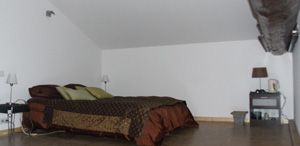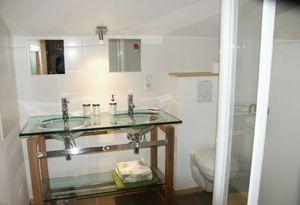 5 - TAONGA, meaning "treasures", is equipped with  twin beds and can be rented by itself, or with  Regenia, thus making of the two rooms a family suite.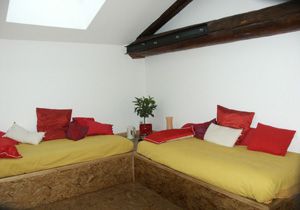 You can check availability and prices by entering your arrival and departure dates and clicking on the 
"Check Availability" button above.